Here at DeWalt Corporation, we strive to stay up-to-date with new and emerging technology that can improve our workflow, improve our safety practices, and offer new deliverables to our clients. Within the last 4 years, we have researched, tested, and successfully launched a 3D Services Department, offering 3D Laser Scanning & 3D As-built Modeling Services.
What is 3D Laser Scanning?
A 3D Laser scanner uses a beam of laser light to analyze a real-world object or environment and collects millions of individual 3D data points on its shape and its appearance. Multiple scans are then registered together to create an accurate 3D Point Cloud.
The Point Cloud produced from laser scanning can be used in many different ways.
Pulling accurate measurements from the 3D Point Cloud
3D virtualization (without leaving your computer, you can walk through a very detailed 3D view of a site, building, facility, etc.)
Planning
Project design
Accurate as-built documentation
Construct a digital, three dimensional model
Reverse engineering
Asset & facility management
Inspection
Accident reconstruction
And more!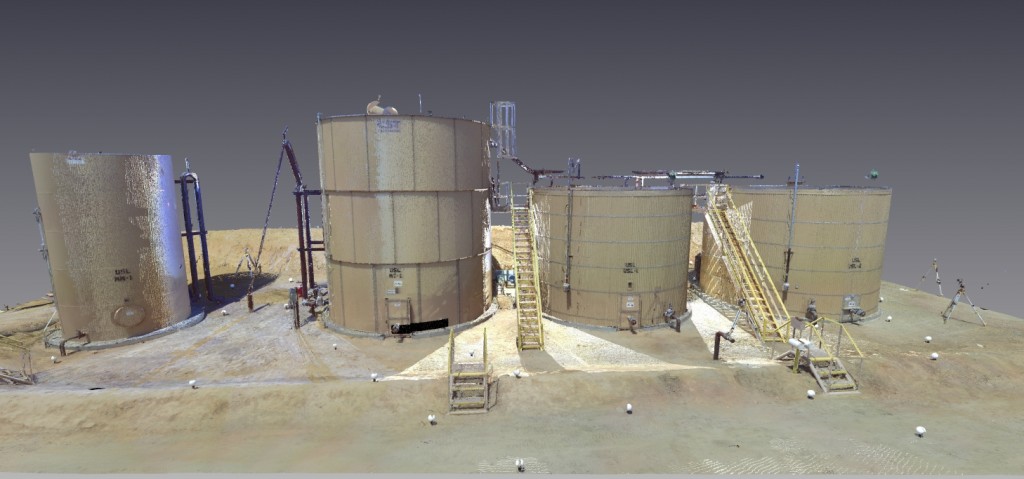 The image above is a Point Cloud made up of approximately 720,000,000 individual 3D data points.
Our goal is to work closely with each of our clients, collaborate, and find new ways to apply our services to their projects. It has proven to reduce project time, reduce project budgets, improve safety, and deliver more accurate as-built information which can be used in many ways.
As we move forward in the world of 3D, we know there will be new equipment, and new software coming out constantly. Our team will continue to learn and implement any new technology needed to meet and exceed our client's needs and expectations.
We look forward to taking on new challenges and serving new clients in 2014!